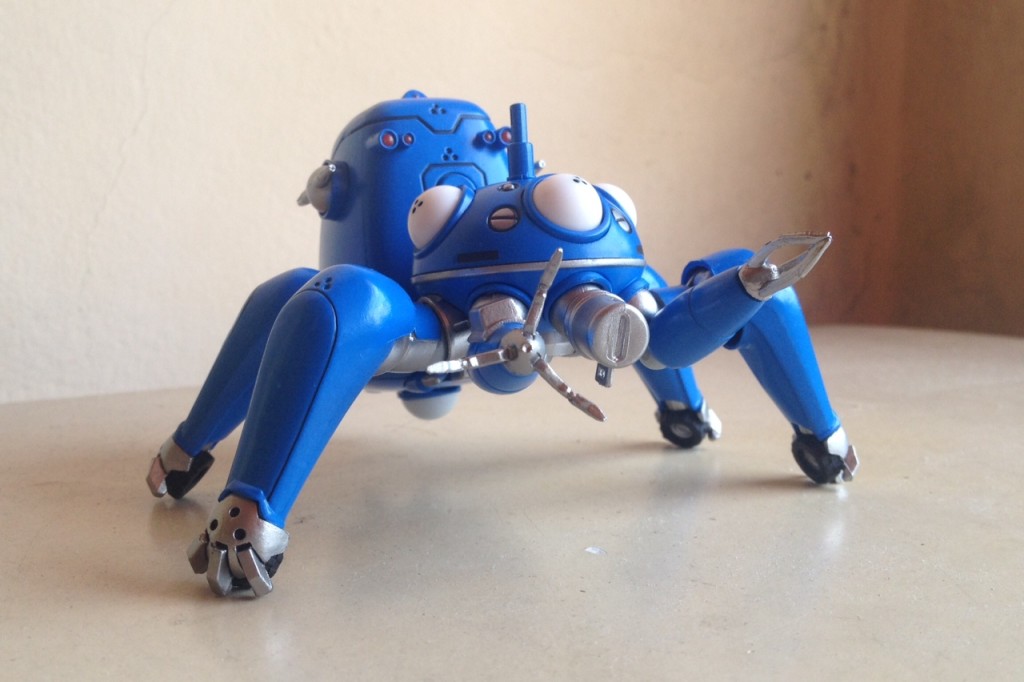 Lo que me faltó mencionar en el unboxing anterior fue que había hecho otra adquisición que vino hasta hace poco. Así que aquí les van un par de fotos de Revoltech Tachikoma de Ghost in the Shell.
Ghost in the Shell: Stand Alone Complex fue de mis series favoritas, y los Tachikomas fueron de las mejores partes de la serie. Logré localizar una buena versión en juguete para mi colección con suficiente detalle y que no me dejara en quiebra, que resultó ser la figurita versión Revoltech.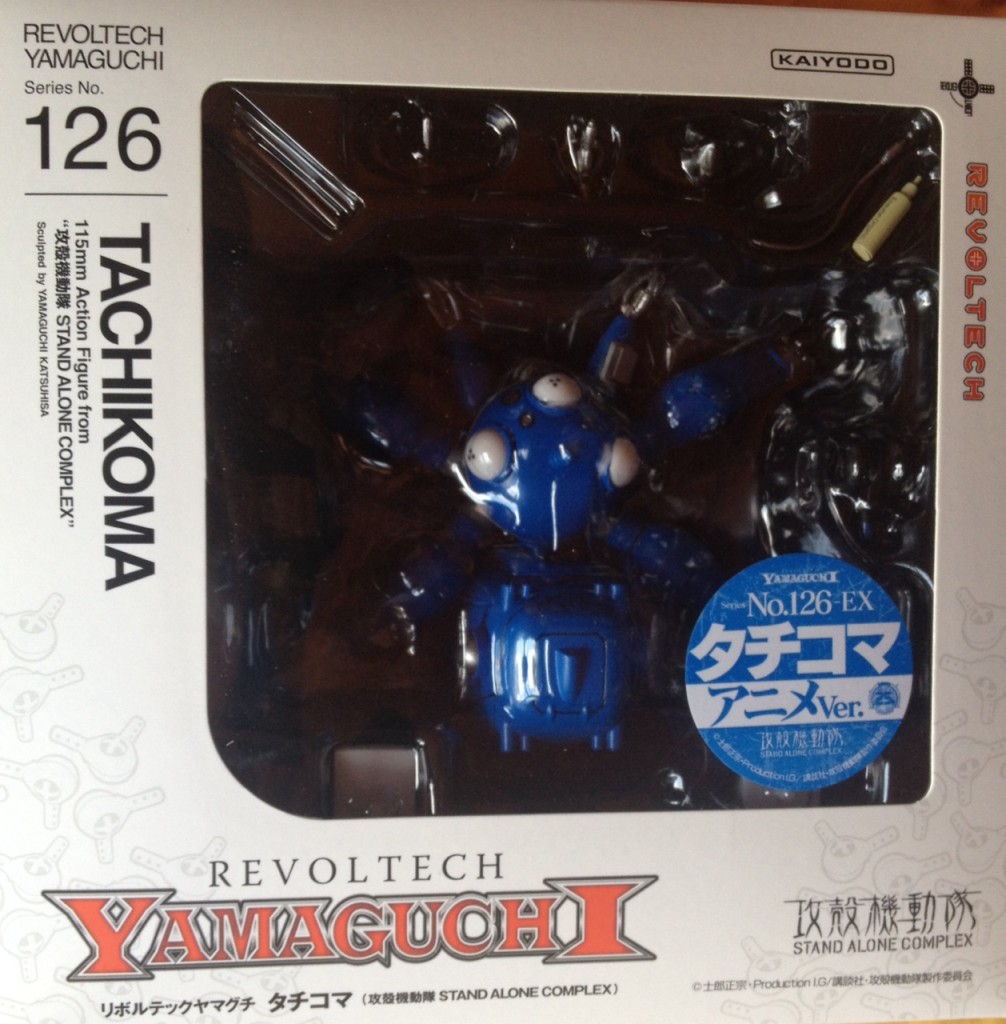 Me encanta el detalle de esta figura, es exacta a los modelos de Tachikoma que se vieron en la serie. Aunque es Revoltech siento que le falta rango de movimiento en los brazos, pero en general es bien sólida. Trae muchas manos extra y algunos bloques que se le pueden pegar para posarla mejor pero casi no los necesita.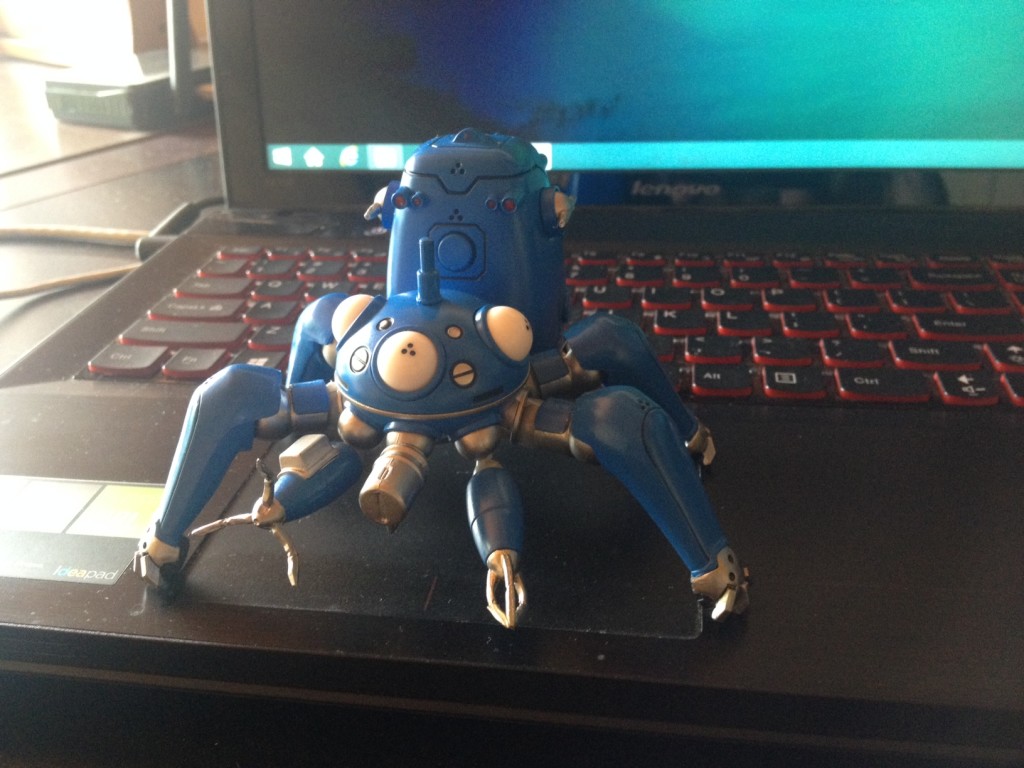 Me ha dejado muy feliz esta adquisición, si andaban buscando una se las recomiendo.