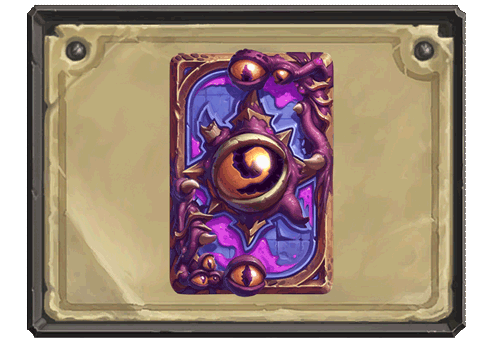 Anuncian la nueva expansión de Hearthstone, Whispers of the Old Gods! (o Susurros de los Dioses Antiguos, si lo prefieren así). Esta expansión nos trae legendarias basadas en los viejos dioses que nos esperaban al fondo de Ahn'Quiraj, Ulduar y otros raids antiguos, quienes han corrompido minions anteriores y les han dado más poder.
La expansión sale a la venta oficialmente a finales de Abril/principios de Mayo (ni Blizzard está seguro de la fecha), pero desde el 14 de Marzo se podrá pre-comprar un set de 50 paquetes y un dorso especial. (el de los ojos, al principio del post) Ese mismo día se implementan los nuevos modos de juego, así que dejan de ser válidos los sets anteriores a Blackrock Mountain para torneos oficiales. Bueno, aquí les va el video del anuncio oficial:
Gracias a Kotaku por la noticia.