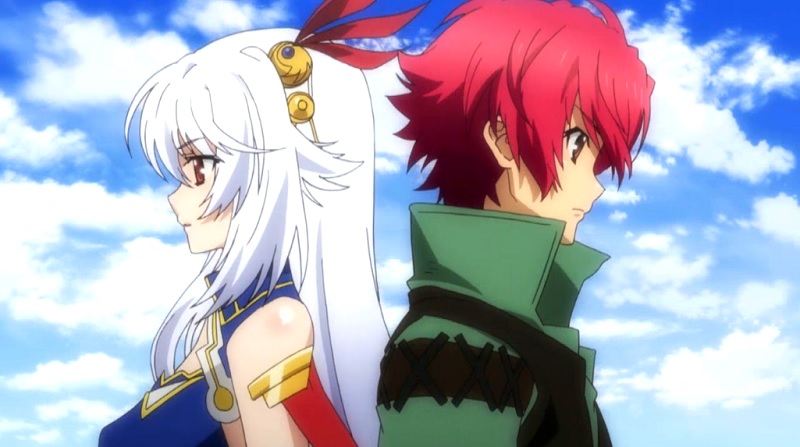 Hoy hablaremos de Madan no Ou to Vanadis, un anime que nos presenta una peculiar ensalada de elementos: Chicas mágicas? Drama político? Guerras por la sucesión de un reino? Harén con mucho fan service? Si, si, si, y si.
Madan no Ou to Vanadis se traduce como Lord Marksman and Vanadis al inglés, y trata sobre Vorn Tigrevurmud (el titular Lord Marksman), y cómo se ve involucrado con las guerreras mágicas llamadas Vanadis. Vorn es el heredero del título de Alsace, una provincia menor del reino de Brune, un vasallo de poca importancia para el reino pero que forma parte de una batalla contra el reino de Zhcted (pronunciado zhzhzhhch-ted, con mucha saliva). En esa batalla también participa Eleonora Viltaria, una de las siete Vanadis que forman parte de la realeza de Zhcted. A pesar de la superioridad numérica de Brune, el poder mágico ofensivo de Eleonora se hace sentir y logra eliminar casi completamente a los aliados de Vorn. Él logra sobrevivir, y a pesar de estar solo decide llevarse al mayor número de enemigos posible. Consigue eliminar unos cuantos con su gran habilidad con el arco y flecha, pero no puede contra Eleonora y es capturado.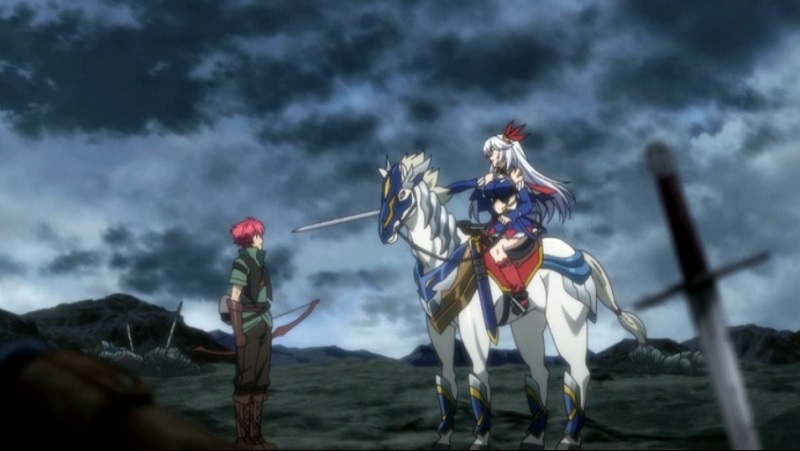 Esta captura viene a ser como una vacación agradable para Vorn, ya que Eleonora se ha interesado por su habilidad y su tenacidad para pelear así que lo trata como invitado de honor y le da rienda suelta por todo su palacio. Hasta puede entrar al área donde ella se baña, sin consecuencias.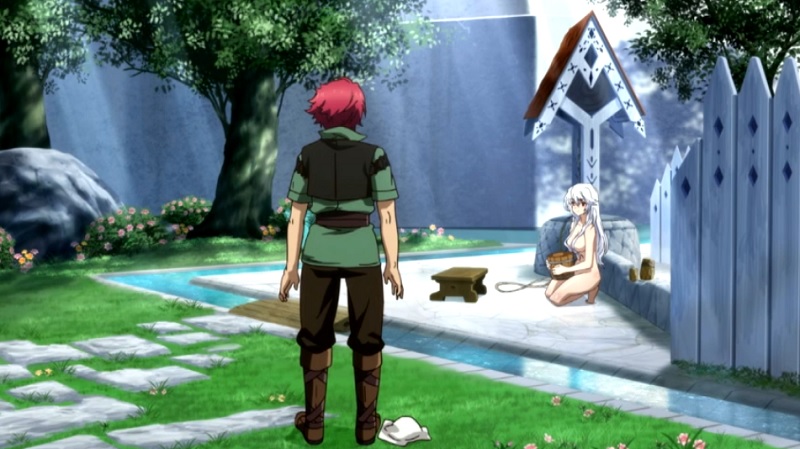 Ella le pide una muy alta recompensa al pueblo de Vorn por devolverlo, pero es una formalidad ya que sabe que no podrán pagar así que "legalmente" se lo puede quedar. La cosa se complica cuando un lord vecino del mismo Brune decide atacar a Alsace bajo pretexto de negarle recursos a Zchted, así que Vorn tiene que pedir la ayuda del ejército de Eleonora para salvarlos. Al aliarse con Zchted, Vorn queda como traidor a su reino y tiene que hacer alianzas donde las encuentre para poder mantener a Alsace en paz y seguridad.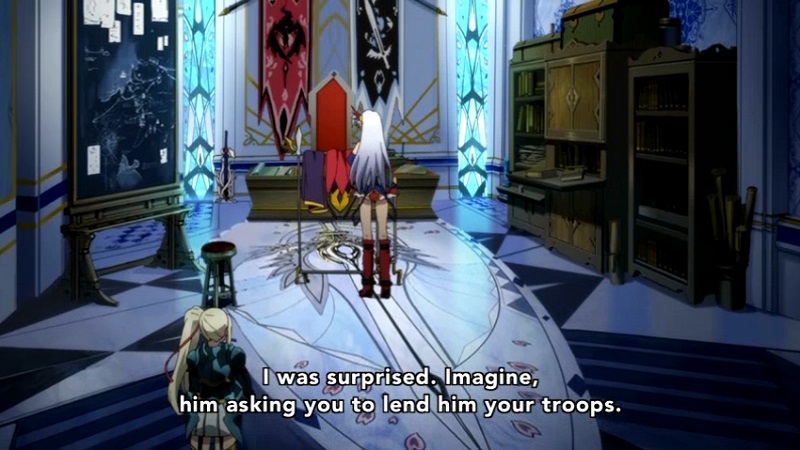 Ese es el argumento de Madan to Ou Vanadis a grandes rasgos, no quiero entrar tanto en detalles porque me tardaría todo el día. En serio, se siente como que los escritores tenían demasiada historia que querían contar en trece episodios así que probaron todos los métodos que pudieron para que cupieran. Gran parte de los episodios consisten en un narrador contando rápidamente los movimientos tácticos de las batallas como si fuera documental histórico, y muchas veces terminan la narración con un simple "…y así terminó la batalla", y fin. Nada de acción climática, sólo nos avisan cómo terminó la cosa.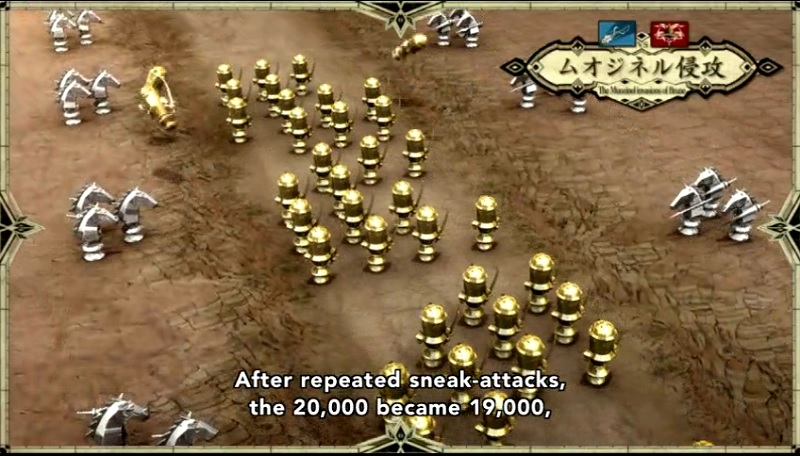 También como que a fuerza querían que salieran todas las Vanadis de las light novels en la que se basó el anime, aún a expensas de la lógica. Hay una Vanadis (de pelo rosado, que sale en la introducción y todo) que sólo la mencionan de paso para decir que "anda de viaje, nadie sabe dónde está ahora" y jamás vuelven a hablar de ella. Hay otra Vanadis de pelo azul que hace su aparición con el único propósito que Vorn le toque los senos, se retira y no vuelve a influenciar la historia.
El caso más raro es cuando una Vanadis llamada Sasha contacta a Eleonora para que le ayude contra una invasión. Los "invasores" son liderados por otra Vanadis llamada Elizaveta, que tiene pleito con Sasha. Eleonora y su ejército bloquean a Elizaveta, se enfrentan unos minutos hasta que Elizaveta dice "ok, dejaremos de pelear y hacemos un pacto de no agresion"… y ya. Esta batalla no tiene mayor relevancia en el argumento más allá de hacer que Eleonora se separe de Vorn por un par de episodios (donde al menos vimos a Vorn peleando por su cuenta)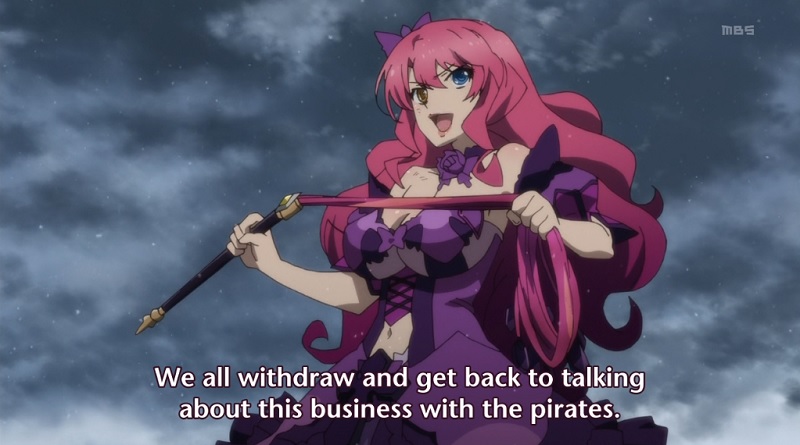 Aparte de eso tratan de rellenar bastante la historia con elementos de anime de harén que parecen fuera de lugar dentro de este otrora drama medieval: Los trajes de todas las Vanadis son –por supuesto– muy reveladores y totalmente imprácticos en el combate, hay múltiples chicas detrás de Vorn y hasta tenemos la obligada escena de las chicas en unos baños termales.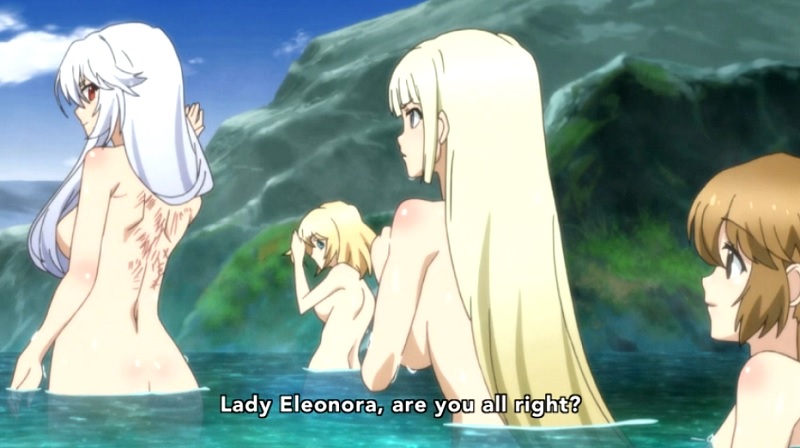 Hasta hay típicas escenas del Vorn viendo desnudas a las chicas de la serie por accidente, tropezando y tocándoles los pechos en la caída (esto pasa bastante en Japón, supongo).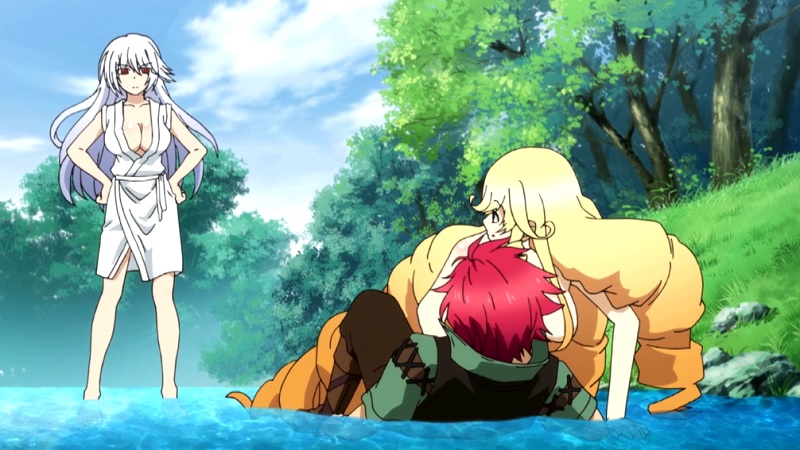 No les recomendaría que vieran esta serie por su argumento, ya que saltan tanto entre escenas que se siente que complican la historia sin razón y que no tiene mucho sentido. Y esa técnica del narrador le quita tensión a las batallas al resumir lo que pudieran ser eventos excitantes, y al final pierde emoción la serie por esto. Tampoco la animación es la gran cosa, no es mala pero le falta (sobre todo cuando pelean contra dragones, casi no aprovechan para mostrar técnicas mágicas). Lo más notable es el diseño de personaje, ya que le meten mucho detalle a las armaduras y trajes de los principales.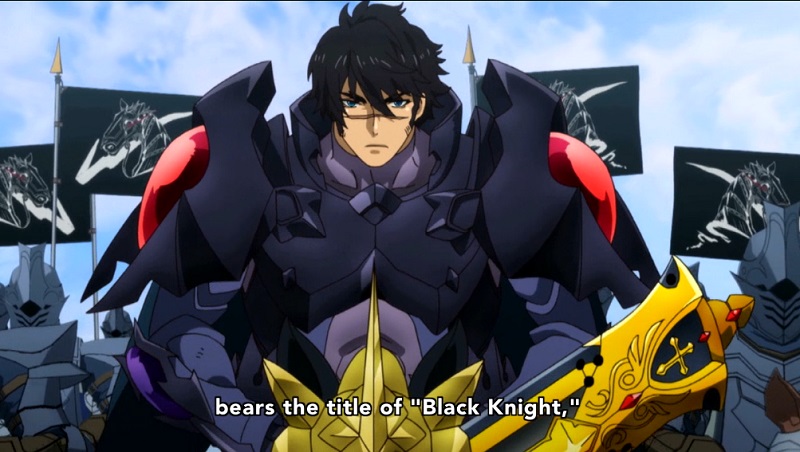 No los culpo si quieren ver Madan no Ou to Vanadis, pero hay mejores series que pueden ver para pasar el rato.